2018 Wall of Celebration
Rita Davies
I want to celebrate that I have been a holistic massage practitioner for 25 years and have every intention of treating for another 10 years.
In 1995, I opened my own integrated therapy centre and taught for MTI for four years. I want to thank Maggie Cowan–Hughes for being a great teacher of movement and posture and self-care.
Gary Rollins
This will be my fourth year running a post-race treatment suite for London Marathon runners for three great charities: KIDS, YMCA and Action for Hearing Loss.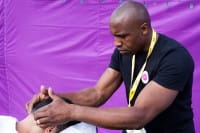 It's an honour to take what we do and give to those who give so much for their causes. It helps to be in a great venue in Parliament Square, less than a half mile from the finish. We generate a brilliant atmosphere and celebration for each and every runner who hits the treatment suite, alongside offering seated massage for their supportive friends and family. For those who know me know it's a day where smiling and fun is mandatory. Profoundly proud to have another outlet to demonstrate the good work we all do.
Carole Hilton Stone
In 2017 I created two products for those who offer facial massages. I have created a gorgeous balm that is totally natural and free of any fragrance or essential oils because our insurance does not extend to this. The treatment includes two cleanses which is the key to a good treatment. The skin is clean and ready to receive the facial oil. I offer this as an introductory offer to anyone booking an hour or more massage. Most people re-book. Some have bought the products. The balm has multiple uses, for instance, as a treatment for dry skin it can be left on overnight. The balm can also be used on feet as well, especially cracked heels. Both products feature organic jojoba oil which is the oil that is closest to skin's own natural sebum. It is extremely balancing and so suitable for all skin types.
Kelly D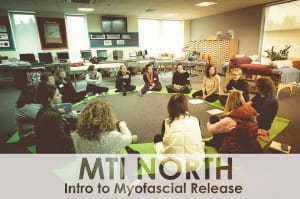 MTI Northern Region hosted an Introduction to Myofascial Release and we had a wonderful turnout.
Jenny Hampton
One of my success stories for this year is the power of being direct. I've seen this manifest in two ways: one is going out, meeting people and having a conversation. Every time I do this it brings in clients. Not always those people, but somehow it opens the door for the new to come in.
The other is through direct search online. I've learnt a lot about SEO this year, and I feel I have the key to reaching those people who are searching for what I offer. I've got to page one on Google for my favoured search terms. This is just starting to result in local people finding me, because I offer what they want, close to home. I've learnt the value of getting really local, really specific and being really clear about what I offer. My website is transformed from this time last year and I see that it speaks much more directly about what I do.
Gerry Andrews
What I'd like to share regarding my successes is a series of talks I gave to Leeds City Council's Healthy Minds staff group. This was set up by an inspirational manager to help staff across the council to talk about mental health. I have been working with employers on stress and mental wellbeing in the workplace, and I was invited to give a talk to this group.
The body-mind holistic connection is something that underpins my bodywork and it is something that people are becoming more aware of in the workplace. So, this was an ideal opportunity to reach people where it mattered.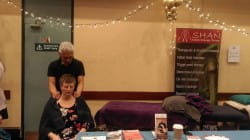 As it turned out, I ended up giving my talk on the Body-Mind Connection to three sessions of the Healthy Minds group in November and was privileged to reach out to around 100 staff in total. There are sadly a lot of stressed workers out there in much need of the sort of help we can give. And so many people are living in chronic pain, but don't notice or realise they can do anything about it. Nor do they recognise the link between the pain in their bodies and the pain in their minds.
Sally Morris
I'm involved with Health Champion training. These are members of staff who want to help colleagues. The company pay for them to receive training in upper back, neck, shoulders and arm/hand massage. They then commit to a few hours a month, giving massage to their colleagues. It's been so successful, I've just trained the second batch of eager students. They are only taught basic techniques with very clear guidelines. A graduate of Bodyology, Steve Woodford, works for the company and he arranged for the training, ably assisted me last month and helps to maintain the service. Spreading the magic of touch!
Steve Woodford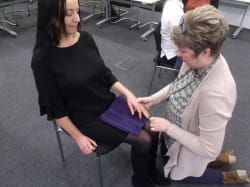 To mirror Sally's comments, this has been hugely successful. We now have 11 Health Champions trained to deliver a basic seated massage and we get wonderful feedback from staff who receive these massages. I'm sure we will be enlisting Sally's expertise in the future to deliver more of these training sessions as they have proved to be very popular. We have also been setting up a network of Mental Health First Aiders across the organisation helping others to find the support they need and empowering people with long-term mental health conditions or disability to thrive. We launched a hydration challenge in the new year to encourage our staff to drink more and to stay hydrated particularly after the excesses of Christmas and new year!
Sally Morris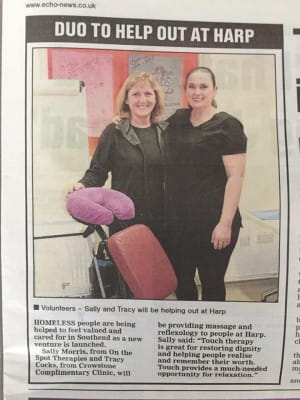 I've set up a voluntary massage service for the homeless in Southend, inspired by my involvement at Crisis for Christmas in London with Dror Steiner, three years ago. Dror loans Crisis his massage couches for use too. The service in Southend has taken months to organise but it is so rewarding. I look forward to going there, massaging the service users really feeds my soul.
Leanne Callaby
After being qualified since 2011 and sprouting two small humans, my massage business is now really taken off and I'm finding I'm actually having to turn clients away as I'm fully booked.
I'm so proud that I can be there for my kids and bring in more income than my husband.
Rosemary Thomson
Lizzie Fosbury and I each go to Sarajevo for two weeks a year as volunteers for the charity Healing Hands Network that provides complementary therapy treatments to people who are still suffering from the effects of the Bosnian conflict over 20 years ago.
When I went out for the first time in 2013 I saw many people with shrapnel wounds, amputations and gunshot wounds from sniper fire (apparently snipers aimed for the hip or shoulder to maim rather than kill). And we also saw people with the invisible scars of grief and despair of losing, and sometimes witnessing the murders of, family members.
In recent years many of our new clients have been rape victims and we wanted to do something else, besides just give massage, to address some of their particular problems.
So, this year, besides massaging, we ran four workshops teaching two groups each some essential massage techniques, bringing strangers together and empowering them with new skills as well.
The women were comfortable with others who shared and understood what they have experienced, and through the magic of massage, learned to relax and have fun, and take pleasure in touch again, restore their self-image, and make new friends to practise on as well.
We all enjoyed it so much that are planning to follow up with further workshops next year.
Jayne Burke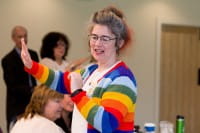 When I heard that National Massage Day was on Tuesday 16 May 2017, I decided to put on my big girl pants and ask my business coach if I could do a group activity in his monthly networking meeting in a few days' time. He usually has two high profile speakers at each event so when he said yes, I was delighted that I had been brave enough to step out of my comfort zone and pluck up the courage to ask him.
On the morning of National Massage Day, I arrived at the venue slightly earlier than usual and I noticed that I had a few more butterflies in my tummy than normal indicating to me that I was excited about being able to share my passion. I had my carefully thought out story with me and, at the appropriate time, I was introduced and invited to stand up in front of the 50 people from local businesses.
I took a few slow deep breaths to steady my nerves as I stood. I introduced my topic. I clearly demonstrated a few massage strokes in the air and then asked them all to rise so they could join in as I talked them through my story massage. I could hear giggles as I asked them to imagine a map of Gloucestershire on the back of the person standing in front of them. I asked them to perform a massage stroke at the appropriate place on the map to represent those travelling from Winchcombe (where I live). Everyone started getting involved with my story and I hear someone call out the "Forest of Dean" and another calls out "Stroud" as they can't wait for me to get through the more northerly Gloucestershire towns first. I revelled in their verbal engagement with the activity.
I made my way back to my table amid a huge round of applause, which seemed to go on for ages. However, although delighted, I am fascinated by the amount of love and laughter that has been released into the room and is showing on people's faces as they scrambled to take their seats again.
Even after 20 years as a holistic therapist, I still love seeing the way people change when they experience my PAT (Positive Appropriate Touch) instruction and I feel very privileged every time it happens. Luckily, one of the attendees at the event was a photographer and she chose to take photos during the event, so I now have a wonderful record of the wonder, delight and happiness I managed to create during my few moments of fame. I was also deeply touched when many of the attendees made the effort to find me later on; both to thank me, and to share their experiences.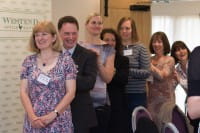 Although most of my work over the last 20 years has been with individuals who are stressed working mums or older clients in pain, story massage is a fantastic way to bring a bit of light relief to a group at a conference, a training session or even a team bonding day. It offers a fantastic alternative to the individual seated massage sessions that I am usually asked to provide at corporate events in Cheltenham and the surrounding areas.
My account
You are not logged in.
Log in